A few weeks ago, I heard a sermon where the Pastor discussed a jar of sand and some rocks. The question was, how would one fit both into the jar? He then explained, that if one emptied the jar, then put the rocks in
first
and then the sand, then both would fit. That this is likened to our walk with God each day - if we put the rocks in first: prayer, scripture study, etc - and then the sand - TV, emails,
blogging
etc - then we would have enough time in our days for God.
Over the past few weeks, I've asked God to help me improve my prayer life, my devotionals, my study, my daily walk with Him. I've also committed to studying theology more, and trying to only read one book at a time (I'm only reading two right now - next step is to drop one
). And of course one of two things (min) occur when I ask for help - the door is opened for me to improve in these areas. Such as, countless opportunities to pray for people. Or I am challenged/tested in this area of new commitment - for example, I want to spend more time with God but then over-commit and find myself exhausted and dependent upon myself to conserve my energy instead of spending time with God and trusting Him to supply me.
Recently in my Sunday night small group, we discussed our greatest fears. I realized I had a few of them - I fear heights (but it seems so does everyone in my group
so we can just all stick together on this one!), I am obsessively afraid of someone breaking into our home and harming our kids (and I do mean obsessive), I am afraid of my parents dying without a saving relationship with Jesus and not seeing them in heaven - but my constantly pondered over yet rarely spoken about with those outside my "circle" is my constant fear of becoming a clone of my mother. In a sense, I've kind of cursed myself. Perhaps not in the Biblical sense - but as Stephen Covney says, "Thoughts become words, words become actions, actions become habits." Yikes!
I've mentioned before, that due to my mother's negative effects in my childhood I've worried about my own parenting. As such, I swung to the other extreme - I coddled and spoiled my children - almost wanting to double the love in order to make up for my own feelings from childhood. Recognizing that now, I've created a messed up relationship and standard for my children. No wonder at the ages 2 and 3 they don't comprehend that when Mommy says "no" it means no. Because I've always given them their way before. Now over the past year and a half of searching for a long term parenting plan, I've finally been reading Tedd Tripp's book, "Shepherding a Child's Heart". It came highly recommended.
As I've read this book - I've realized the level of refinment needed in
my
life to truly be a godly mother. The Proverbs 31 wife continued to come to mind. I realized that while in this season of motherhood, I have to make sure my rocks -
all
my rocks are getting the jar first. I realized I had falsely thought I was making progress in breaking free of my ever extensive legalistic heart and realized I had just created new ways to be legalistic. I realized - that while on this walk, I seem to be getting more messed up and dirty than I was before. Or perhaps, I'm finally digging beneath the surface to get myself cleaned up and trying to walk more in line with Christ.
I have to forget what I
know
and rely solely on God. Which is hard for me - I want so bad to earn favor, to earn change, to earn more knowledge - that it at times eludes me that obediance to what God asks me to do instead of what
I
think I'm supposed to be doing. A relationship is not one sided talk - it's active and open communication. The best part about this relationship with God, is His everlasting patience for me - I would have long past lost it with me, but yet, He is so good, He continues to patiently wait for me to have my "duh" moment.
Tonight, I felt the Lord peel away some more scales and give me clear direction for my life. Obediance is really my only option for change.
1. Daily reading of the Proverbs - Tedd Tripp continues to make references to how his teenage children were able to survive and thrive in highschool because of the wisdom they imparted from Proverbs. I see this being a disaster with the kids - but habits take time to develop. I recently picked up the Veggie Tales Nativity scene- I've wanted a Nativity scene for awhile, but didn't want the kids to break it. Seeing their reaction to this made me decide to pick it up and read the gospels with them as often as possible (preferably daily) as we act this out using the Veggie Tale characters that they love so much. How did it go on Day 1? Horrible, no one listened, no one cared, and they cried almost the whole time because they wanted to be elsewhere.
2.
Rich
communication. I never realized how many facets of communication there were until reading this chapter on it.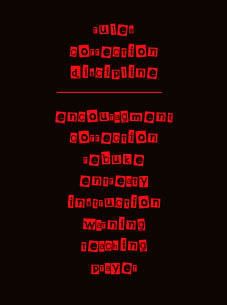 That's a lot of communication - and knowing when to apply encouragment instead of correction or rebuking. And that this didn't stop at just conversations with my children, but in my own daily living and my own daily interactions with those above two feet tall as well.
God is so good that He directs us - regardless of where we are, how close or far away we
think
we are.
Finally, I'm learning comfort (for me) is a red flag that I'm not actively walking with the Lord. When I'm challenged and stretched - I'm usually uncomfortable. I'm outside my limits and boundaries, and I
must
rely on the Lord or run back inside my comfort zone or become frustrated by trying to do it myself. Sometimes I catch myself looking back to my past - my comfort as an ignorant agnostic, my security in legalism, and now my two sides discomfort and joy in a relationship with God.
A wife of noble character who can find?
She is worth far more than rubies.
-- Proverbs 31:10 --